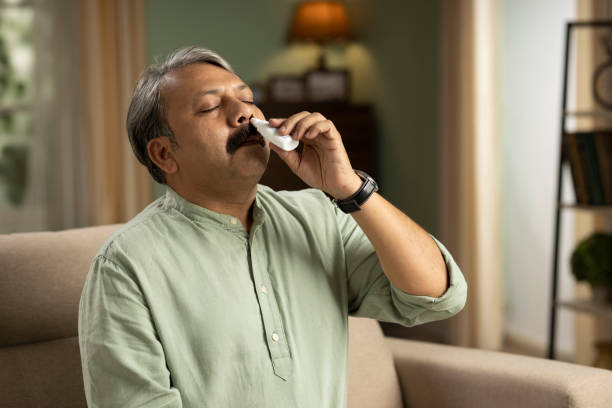 Adenoids are small lumps of lymphoid tissue located posterior to the nasal cavity, in the roof of the nasopharynx, where the nose blends into the throat. They play a major role in younger children helping them fight ear, nose and throat infections. After 3 years of age they are no longer needed. Adenoids generally reach their maximum size when your child is between three to five years of age and then begin to shrink by age seven and can hardly be seen in the late teens. Due to infections, adenoids swell up and block the nose which can sometimes lead to breathing problems during sleep. It can also be a major cause of snoring.
The symptoms of swollen adenoids include:
Difficulty in breathing through nose
Noisy breathing
Snoring
Stopped breathing for a few seconds during sleep
Frequent sinus symptoms
There could be several reasons behind swollen adenoid gland including:
Child born with an enlarged adenoid
Respiratory infection
Tonsils
In its initial stage, adenoids are treated using various antibiotics. However, they do not provide much relief if the infection is very serious and chronic. The doctors are then left with the option of removal of adenoid glands. This procedure is known as adenoidectomy.
Adenoidectomy – Adenoidectomy is the surgical removal of the adenoids, which helps get rid of the symptoms permanently, while antibiotics provide temporary relief and cannot be used for long-term treatment.
Allergy, adenoids, sinusitis, tonsils, (DNS) deviated nasal septum treatment is available in Ahmedabad, gurukul road by Dr Tejal Shah. Dr Tejal Shah provides cashless treatment in 24 hours a day open hospital with emergency treatment also available here at gurukul road, ahmedabad. Patients can come here from thaltej, vastrapur, bodakdev, naranpura, ghatlodiya, gota, chandlodiya, shilaj, judjes Bunglows road, Memnagar, Gopalnagar area.