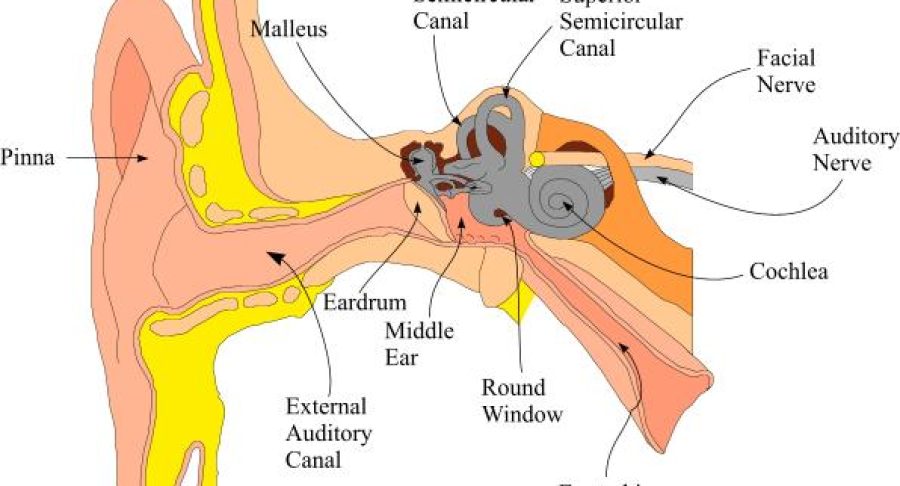 Hearing, Ear Infections, and Deafness
Diseases and Conditions That Can Cause Deafness :
uditory Neuropathy
Auditory Processing Disorder
Ear Infections—facts for parents
Ear Infections (Otitis Media)
Enlarged Vestibular Aqueducts (EVA)
Hearing Loss/Deafness, Sudden
Hearing Loss in Adults Over 60
Hearing Loss, Noise Induced
Hearing Loss, Ten Ways to Recognize
Miniere's Disease
Otosclerosis
Pendred Syndrome
Presbycusis—age-related hearing loss
Ringing in the Ear (Tinnitus)
Usher Syndrome
Vestibular Schwannoma and Neurofibromatosis
Waardenburg Syndrome
Baby's First Hearing Screening—within 1st month
Baby's Hearing Screening Follow-up Checklist—birth to 6 months
Checklist for Your Child's Hearing Development—birth to 3 years
TINNITUS ( RINGING IN THE EARS )
Do you hear a ringing, roaring, clicking, or hissing sound in your ears? Do you hear this sound often or all the time? Does the sound bother you a lot? If you answer yes to these questions, you may have tinnitus.
Tinnitus is a symptom associated with many forms of hearing loss. It can also be a symptom of other health problems. Roughly 25 million Americans have experienced tinnitus. Some cases are so severe that it interferes with a person's daily activities. People with severe cases of tinnitus may find it difficult to hear, work, or even sleep.
The following questions will help you determine if you need to have your hearing evaluated by a medical professional:
Do you have a problem hearing over the telephone?
Yes No
Do you have trouble following the conversation when two or more people are talking at the same time?
Yes No
Do people complain that you turn the TV volume up too high?
Yes No
Do you have to strain to understand conversation?
Yes No
Do you have trouble hearing in a noisy background?
Yes No
Do you find yourself asking people to repeat themselves?
Yes No
Do many people you talk to seem to mumble (or not speak clearly)?
Yes No
Do you misunderstand what others are saying and respond inappropriately?
Yes No
Do you have trouble understanding the speech of women and children?
Yes No
Do people get annoyed because you misunderstand what they say?
Yes No
If you answered "yes" to three or more of these questions, you may want to see an otolaryngologist (an ear, nose, and throat specialist) or an audiologist for a hearing evaluation.