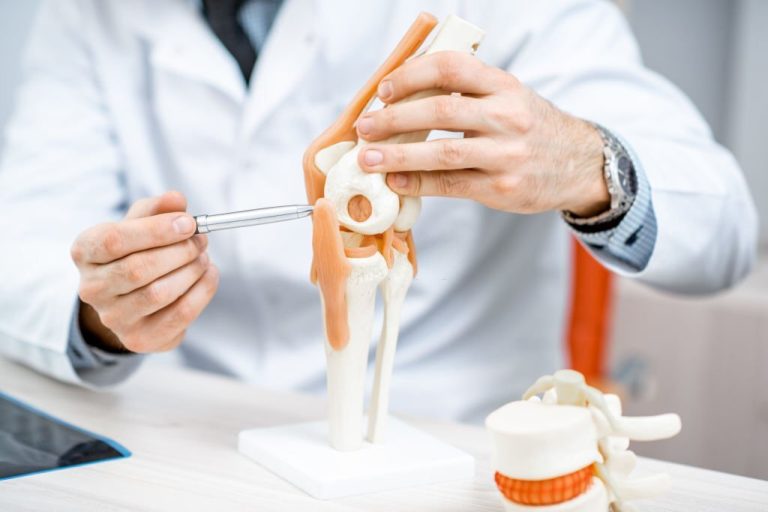 DR. HARDIK J. SHAH, MBBS, M.S. ( ORTHO)
He has passed his graduation in 1992 from smt. N. H. L. Muni. Medical college, Ahmedabad, Gujarat, India. Than, he has started his residency in Orthopaedic surgery from Sheth K.M. school of post-graduate medicine and research, Ahmedabad. He has gained his post-graduate degree – M.S. in September 1996 from the Gujarat university, Ahmedabad,Gujarat, India. His special interest are joint surgeries which includes – intraarticulat traumatic fracture reconstruction, joint replacement surgeries ( THR, T.K.R.in Ahmedabad ), spine surgery, paediatric trauma and arthroscopy.
ORTHOPAEDIC DEPARTMENT
AT SHREEJI ORTHOPAEDIC AND ENT HOSPITAL, Ahmedabad, Gujarat, India, we undertakes all kinds of surgeries and operations related to both injury as well as other diseases of the musculo skeletal system. Using sophisticated equipments Joint Replacements like Hip Joint and Knee Joint( TKR, THR ),arthroscopy, fracture and spine surgery are regularly done with outstanding success.
The Orthopaedic Trauma Service carries on the tradition of excellence in clinical care to provide comprehensive treatment for all musculoskeletal injuries.
The Trauma Service physicians care for patients with recent or acute injuries as well as those who have chronic problems or complications of previous injuries. Treatments are highly individualized and often include operative procedures as well as non-operative care such as splinting, bracing, and casting. . Rehabilitation after injury is a critical part of the treatment plan. Restoration of function, return to normal activities, and prevention of pain and deformity are our goals as we care for the total patient in a multidisciplinary environment.
Partial List of Procedures :
Joint Replacement Surgeries :
Total Hip Joint Replacement ( T.H.R.)
Total Knee Joint Replacement ( T.K.R.)
Trauma-Fracture Surgeries :
Paediatric Fractures, Sports Injuries
Conservative Treatment ( Reduction – Plaster )
Intra-articular fracture fixation by A-O principles
Long bones fracture surgeries ( Screw-Plate fixation, Closed Nailings, Bone Grafting , TBWs, Pinning )
Arthroscopic Surgeries :
Sports Injuries-Ligament Injury Repair / Reconstruction ( ACL / PCL )
Key hole surgery for disorders of knee, shoulder, elbow and ankle are offered
Meniscus injuries ( Knee Joint Arthroscopy )
Rotator cuff injuries
Arthritis / Loose Body removal ( OA Knee Joint, Osteo arthitis & Knee Effusion )
Spine Surgeries :
Traumatic spine fractures
Disc surgeries
Spine reconstructive surgeries
Spine Tuberculosis surgeries
Bone Tumor and Other Bone Disease Surgeries :
Residual Polio-Myelitis Surgeries
Congenital Deformity correction Surgery
Paediatric Orthopaedics :
Adolescent Anterior Knee Pain
Back Pain
Cerebral Palsy
Club Foot
Congenital Muscular Torticollis (Twisted Neck)
Developmental Hip Dislocation/Dysplasia (DDH)
Erb's Palsy (Brachial Plexus Injury)
Flat Feet
Fractures & Growth Plate Fractures
Intoeing
Juvenile Rheumatoid Arthritis
Legg-Calve-Perthes Disease
Muscular Dystrophy
Neurofibromatosis
Osgood-Schlatter Disease (Knee Pain)
Scoliosis
Slipped Capital Femoral Epiphysis (SCFE)
Spondylolysis/Spondylolisthesis
Conditions We Treat :
Gout
Head Injury
Infective arthritis
Traumatic arthritis
Osteoarthritis , Spondylitis related problems
Spine Diseases including Low Back Pain, Sciatica, etc
Rheumatoid arthritis ( RA )
Osteoarthritis -OA Knee / Hip( TKR, THR )
Neuromuscular Diseases
Congenital limb & spinal deformities
Bone & Joint infections
Juvenile Arthritis
Metabolic bone disorders
Shoulder/rotator cuff surgery
Plastic Surgery / Microvascular Surgery with reconstruction Surgery
Any Orthopaedic Trauma or Musculoskeletal conditions of :-
Knees
Hips
Shoulders
Elbows
Hand & Wrist
Foot & Ankle
Spine
Sports medicine
Physical and occupational therapy