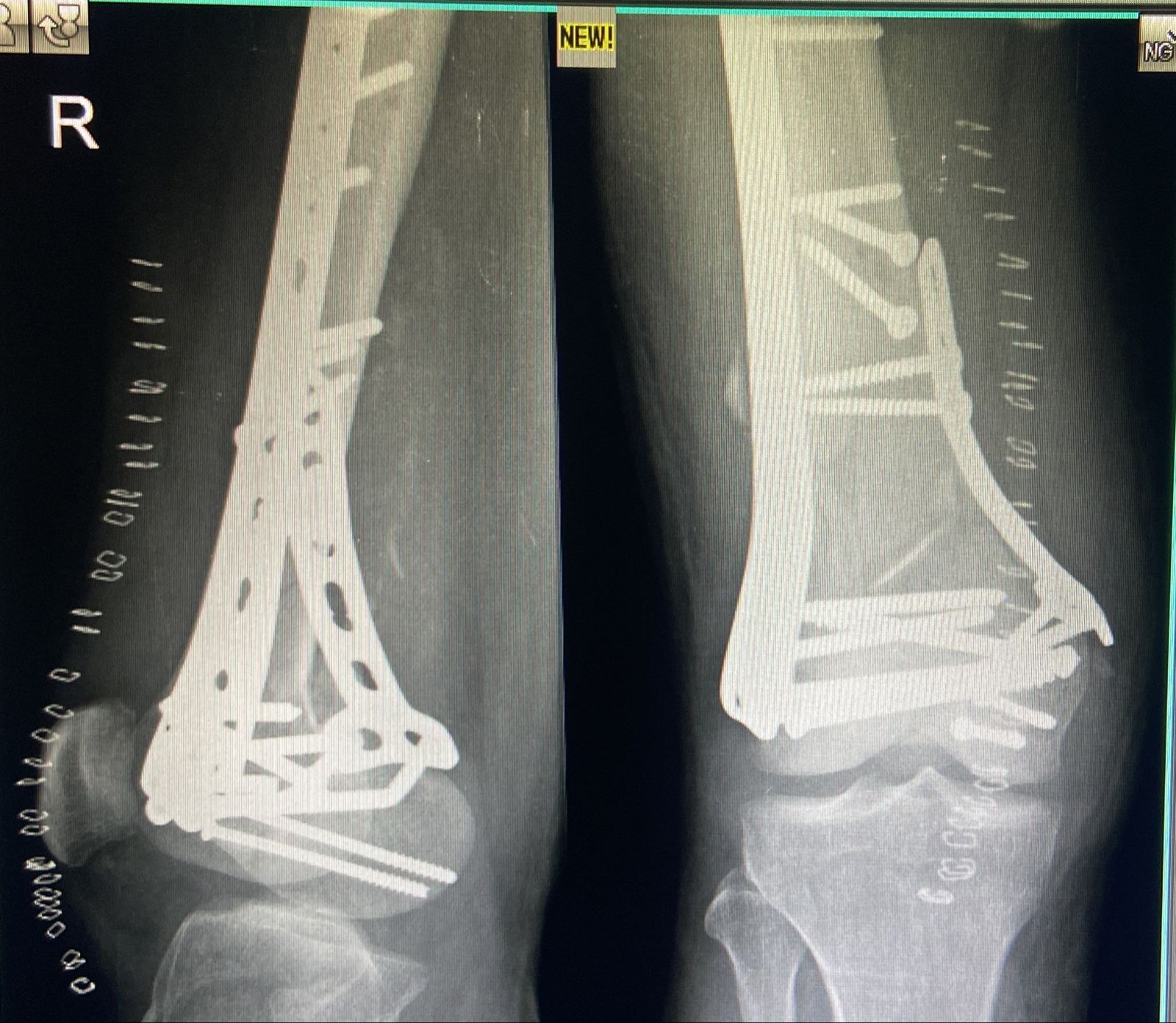 The process of rejoining and realigning the edges of the broken bones is called as fracture repair. Fracture repair is always done by a surgeon, orthopaedist or doctor. In few emergency cases, first aid is given for temporary realignment. Further, a proper medical supervision is needed.
Dr Hardik Shah, as a Best Trauma Surgeon in Ahmedabad opens up his views on type of fractures and its treatment. Fracture repair is necessary, if there is a chance for restoration and functioning of the broken bone. During the whole process of fracture healing, it is necessary that bones are firmly kept in correct position. In case the fracture is not healed properly, there is a chance for occurrence of malalignment in the bones that results in physical dysfunction of the bone or in the joints.
In the process of fracture repair, the bones are arranged and aligned closely to the normal position without any disturbance to the skin. It is applied by surgery, traction and immobilization of the bones.
The smaller bone fragments are aligned with metal wires or screws. When the end of broken bones settles, the area is kept stiff with a plaster cast, splint and brace. Also some implanted electrical devices that stimulates have proved to be helpful in curing the fracture where the fracture repair is not possible in other means.
The result depends on various factors like the cause of arthritis, age and general condition of the patient, condition of the joint, affection of other joints of the body.
Fracture repair is required when there is a need to restore the normal alignment and function of a broken bone. Throughout the stages of fracture healing, the bones must be held firmly in the correct position. In the event that a fracture is not properly.
Dr. Hardik Shah has performed 1000+ Trauma and Orthopedics surgeries applying the means of traction and/or by immobilization of the bones for fracture repairs. The bone fragments are aligned as closely as possible to their normal position without injuring the skin. Metal wires or screws may be needed to align smaller bone fragments. Once the broken ends of the bone are set, the affected area is immobilized for several weeks and kept rigid with a sling, plaster cast, brace, or splint. With the use of traction, muscles pulling on the fracture site are neutralized by weights attached to a series of ropes running over pulleys. Strategically implanted electrical stimulation devices have proven beneficial in healing a fracture site, especially when the fracture is healing poorly and repair by other means is difficult.
With the increase in number of road accidents, there has been a growing need for state-of-the-art trauma surgery hospitals and expert surgeons that can cater to these sensitive cases. Unlike other surgeries, these surgeries require delicate handling as there are multiple fractures to be taken care of. These are complex cases but Dr. Hardik Shah at Shreeji Ortho and ENT hospital  caters to these cases with great competence. It is one of the best trauma treatment centers in Ahmedabad, Gujarat offers and if you are looking for bone fracture treatment in Ahmedabad then you can completely rely on the expertise and experience of Dr. Hardik Shah.
He is a well-known surgeon with great command over Minimal Invasive and Closed surgery under IITV guidance. He has handled many cases skillfully and there are numerous patients who can vouch for his expertise. His hospital is one of the best trauma treatment centers in Ahmedabad, Gujarat and thus, if you have a query for trauma surgery in Ahmedabad then you can come to Dr. Hardik Shah at Shreeji Ortho and ENT hospital and rest assured that you are under the secure umbrella of best fracture care doctor clinic/hospital in Ahmedabad, Gujarat.
Dr. Hardik Shah at Shreeji Ortho and ENT hospital, every trauma surgery case is handled with total attention to detail. Right from the surgeon to the physiotherapist, everyone is well-versed in the art and science of trauma treatment. The clinic follows a holistic approach in getting the patients back on their feet and every effort is made to make the treatment journey a smooth exercise.